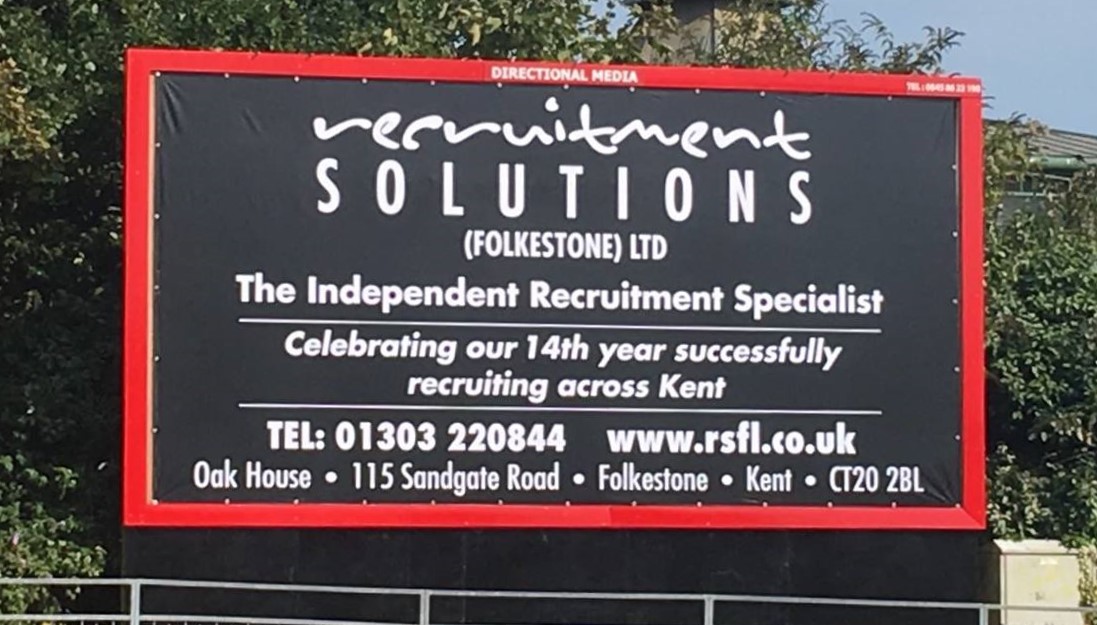 Marketing & Creative Division Launch. With a strong market knowledge (pun intended) and excellent understanding of marketing, digital and creative roles we can advise clients of the right salary expectation for their area as well as find the ideal role for our candidates. We can assist within any industry, whether this is client side or agency side, and are sure to find a relevant permanent, temporary or contract candidate to fulfil your requirements. The positions we cover can include, but certainly not limited to; Marketing Assistants through to Head of Marketing and/or Marketing Directors, Graphic Designers, PR & Events Coordinators, Digital Marketing Executives, PPC/SEO Experts, Copywriters, Brand Managers, Product Designers, E-Commerce Managers and Marketing Analysts, to name but a few.
Company
Established in 2002, Recruitment Solutions (Folkestone) Ltd is a successful Genera...
VIEW DETAIL
Mastering an Interview
INTERVIEWING TECHNIQUES
When you have been invited for interview, ...
VIEW DETIAL
Testimonials
I work for a fast moving fresh process manufacturing site delivering into bakeries that deal with the major supermarkets. Recruitment Solutions meet all our needs from the casual temps to the temp to perm, but ...

Anonymous

I have been impressed with the quality of candidates from the assignments we have placed with RSFL. I am sure this has come from the consultants thorough understanding of the brief coupled with her attention to...

Anonymous

I am extremely impressed with Recruitment Solutions, mainly because of the kindness, time and dedication that you show to all your clients. This is reflected by all agents I have spoken to, especially Danni, wh...

Anonymous

We have worked with Recruitment Solutions for a number of years now, on several Development & Quality Engineering roles. They have always demonstrated a thorough understanding of the brief, providing relevant ...

Anonymous

Thank you for all your hard work and the candidates you have sent over during this last recruitment intake. We are so pleased with everyone we have taken on and they have all settled in really well.

Beckie Jones – Management Assistant

Having been at Jackson's for 13 years I have seen a fair few agencies supply various members of staff to Jackson's Fencing. I have been utilising RSFL for the 4 years now. We have found the level of service to ...

Caroline

I wanted to say a BIG thank you for your service, which I think is above excellent. You have been fantastic from the word go, giving me advice, explaining the job role to me and giving me a really personal serv...

Debi Knips

I just want to say thank you for giving me this amazing opportunity in something I thought I gave up in. Lab work has always been a dream of mine, and I thought that dream would never happen. Thank you for beli...

Ella S

Heather and her team have supplied Shepway District Council with grounds maintenance staff for around 6 years, everything from tractor drivers to gardeners to toilet cleaners. We have always found the company t...

Grounds Maintenance Manager

Thank you so much for all your help, you and the agency have made this such an easy process and I'm really grateful.

Hannah Smith-Fawcett, Claims Assistant - Pet Team

Our company have been using Recruitment Solutions for a long time now. When I took over in my position 2 years ago. I had lot of dealing with Heather Morgan. She understands the requirements of our office and t...

PLEXUS LAW

previous
next
Copyright © 2016 Recruitment Solutions. Created by Haarty Hanks